Cork coasters have become a popular choice for both homes and businesses due to their eco-friendly, durable, and stylish nature. These coasters not only protect surfaces from stains and spills but also add a touch of elegance to any setting. Among the leading cork coasters manufacturers in Delhi, Procurit stands out as a reliable and innovative company. With a commitment to quality and customer satisfaction, they have carved a niche for itself in the cork coaster industry.
Here, in this blog, we will explore the top reasons to hire Procurit as your Cork Coasters Supplies in New Delhi.
For Any Query Drop A Mail At: [email protected]
Why Procurit is the Top Cork Coasters Manufacturer in Delhi?
1. Quality Craftsmanship
Procurit takes pride in its exceptional craftsmanship and attention to detail. Each cork coaster is meticulously crafted using premium-quality cork material, ensuring longevity and superior performance.
The company's dedication to quality is evident in the finishing, thickness, and texture of its coasters, making them stand out from the rest.
2. Eco-Friendly Approach
As environmental consciousness grows, the demand for eco-friendly cork coasters has surged. This company recognizes the importance of sustainability and takes an eco-friendly approach to its manufacturing process. Cork, being a renewable and biodegradable material, makes their coasters an eco-conscious choice for consumers.
3. Customization Options
Procurit offers a wide range of customization options to cater to the diverse needs of its clients. Whether it's adding logos, artwork, or personalized messages, the company can tailor cork coasters to match the branding and aesthetic preferences of businesses and individuals. With their customized cork coasters, you can design them as per your required design and size.
4. Bulk Orders and Wholesale
With the capacity to handle bulk orders, Procurit is an ideal choice for businesses, restaurants, bars, and event organizers who require a large number of high-quality cork coasters. The company offers competitive wholesale pricing, ensuring cost-effectiveness for businesses looking to purchase in bulk.
5. Durability and Water Resistance
Cork is naturally water-resistant, making it an ideal material for coasters. Their cork coasters are designed to withstand spills and moisture, preventing damage to surfaces and ensuring long-lasting functionality.
6. Heat Resistant
In addition to water resistance, cork coasters by Procurit are heat resistant, making them suitable for use with hot beverages and kitchenware. The coasters provide excellent protection to surfaces from hot cups, mugs, and pots.
7. Aesthetically Pleasing Designs
This cork coaster manufacturer offers an array of aesthetically pleasing designs and patterns that complement various décor styles. Whether it's a classic or contemporary setting, their cork coasters blend seamlessly, adding a touch of elegance to any space.
8. Timely Delivery
Timely delivery is a hallmark of this company's service. The company understands the importance of meeting deadlines and ensures that orders are delivered promptly, making them a reliable partner for businesses and event organizers.
9. Excellent Customer Service
Procurit is known for its excellent customer service. From assisting customers in selecting the right coaster designs to addressing any queries or concerns, the company's friendly and responsive team goes the extra mile to ensure a seamless and satisfactory experience.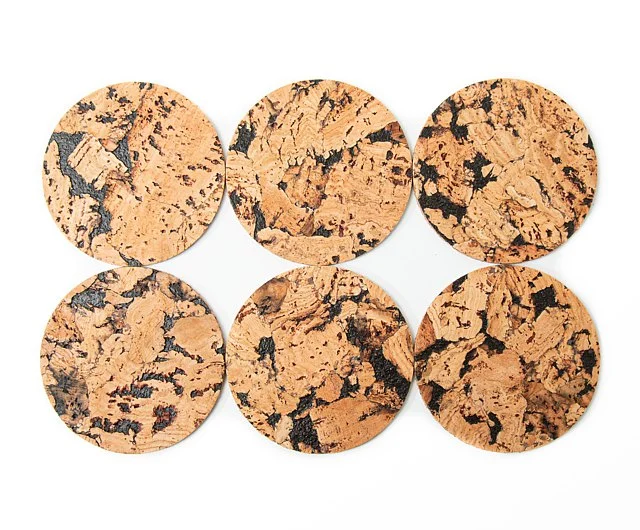 Upshot
For businesses and individuals in search of premium-quality, eco-friendly, and stylish cork coasters in Delhi, Procurit emerges as the top choice. Whether it's for promotional purposes, branding, or personal use, their cork coasters add both functionality and sophistication to any space. As a leading manufacturer of cork coasters in Delhi, Procurit continues to impress its clients with top-notch products and exceptional customer service, making them a trusted and reliable partner for all coaster needs.
Other than this, they also manufacture other paper food packaging products such as paper packaging bags, paper tubs, paper cups, paper party wristbands, paper pizza boxes, paper cake boxes, etc. With the food packaging products, they ensure that the quality of the food remains preserved. All the products offered by them are of high quality, cost-efficient and customizable.
So choose Procurit today and fulfill your business requirements with them.
Contact us for more information: +91 7303068678